We all know the best way to keep your teeth bright & white is to brush your teeth twice a day, floss at least once a day & see your dentist every six months for your regular cleaning appointments. Unfortunately, try as you may, your pearly whites may not always be so pearly & white. While age & genetics do factor into dark or yellow teeth, our health choices make a significant impact. Generally speaking, your diet & oral hygiene are the most important determiners of your tooth color. Beverages like tea, coffee & red wine tend to stain teeth the most. In addition to all of the other health problems it causes, tobacco is one of the biggest reasons for stained & yellow, brown or even gray teeth.
If you want your teeth to be "pearly whites" again, your best bet is to talk to your dentist about teeth whitening. If you have tried over-the-counter whitening kits & been disappointed, you will have better results with either in-office or take-home teeth whitening.
Take-home whitening kits include trays made from impressions of your teeth, so they fit comfortably & securely. Since they are made to fit your mouth, they can also cover all the spots store-bought whitening kits tend to miss. Over-the-counter products also tend to leak whitening gel & rub against your gums, causing gum irritation or pain.
The other component to take-home whitening kits is the whitening gel. This part of the process is in your hands. You will need to squirt the gel into the trays & wear them for around two to four hours every day. The dentist can advise you on the right amount of time for you. This treatment normally lasts for two to four weeks. In most cases, you should notice whiter teeth within the first two weeks. If you notice any side effects, including tooth sensitivity & irritated or painful gums, stop your treatment & call us right away.
In-office whitening may be a better option for patients needing quicker or more radical results. Because we are authorized to use a more powerful form of peroxide, we can make your teeth several shades whiter in around an hour! If you have a formal occasion around the corner & don't have time to wait for a shinier smile, our in-office whitening is a great option.
Both in-office and take-home whitening procedures can be very effective in restoring brightness to your smile, though some patients or teeth may not be considered candidates for whitening.
If you have been diagnosed with gum disease or have sensitive teeth, the stronger peroxides used in the dental office can aggravate your condition. You may be better off with a custom take-home whitening kit that is designed to avoid contact with your gums & has a lower concentration of peroxide.
Patients with crowns, veneers & bonded teeth cannot have those restorations whitened. Likewise, teeth stained brown or gray are much less likely to respond well to whitening than those with yellow teeth. In these cases, veneers or crowns can be a good alternative to whitening.
Call us today to see if teeth whitening is right for you.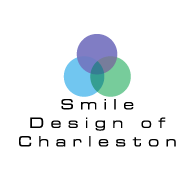 Monday: 8am – 6pm
Tuesday: 8am – 6pm
Wednesday: 8am – 6pm
Thursday: 8am – 6pm
Friday: 8am – 6pm
Saturday: 8am – 6pm
33 Gamecock Avenue, Charleston, SC 29407