At Smile Design of Charleston, we believe that affordable dental care should be available to everyone. Your dental hygiene & the pride you take in your smile should never be lessened due to whether or not you have dental insurance.
Stay Healthy With Preventive Dentistry
While most insured families receive the majority of preventive services for FREE, we offer many different payment options so uninsured patients can still receive the dental care they need & in a manner that fits their budget. Insured & uninsured patients alike have a number of financing options available to them including:
0% Financing Available Through CareCredit
In-Office Dental Plans
Affordable Dental Care for All
We stand behind the idea that affordable dental care should be a right for everyone & you can rest assured that we will work with you to ensure you pay as little out-of-pocket as possible for all services. Regardless of whether or not you have insurance, give us a call today to learn more about the affordable dental care options available to you.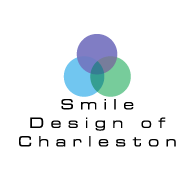 Monday: 8am – 6pm
Tuesday: 8am – 6pm
Wednesday: 8am – 6pm
Thursday: 8am – 6pm
Friday: 8am – 6pm
Saturday: 8am – 6pm
33 Gamecock Avenue, Charleston, SC 29407